Webinar
Spinning Safely: Maintaining Biosafety in Centrifugation
junho 13, 2023
Register Now
Description
Considerable advances in life science research and biopharma have resulted in an incredible diversity of host cells and therapeutic products with varying mechanisms of action. With these spectacular advances has come a requisite evolution in the way biosafety is considered as part of Good Laboratory Practices (GLP). GLP and oversight organizations define a framework for protecting laboratory personnel, but degrees of risk differ significantly across laboratories. Thus, biosafety must be implemented and monitored on a case-by-case basis.
Centrifugation is an indispensable laboratory technology for separating and purifying a range of biological materials. Given the ubiquity of centrifuges in life science research laboratories, special consideration should be given to implement and uphold centrifugation biosafety standards. In this webinar we will discuss proper centrifuge operation and maintaining biosafety.
In this webinar you will learn:
Key principles in laboratory biosafety
Maximizing biosafety and productivity in centrifugation workflows
Instrument, rotor, and labware options for maintaining biosafety
Speaker Bio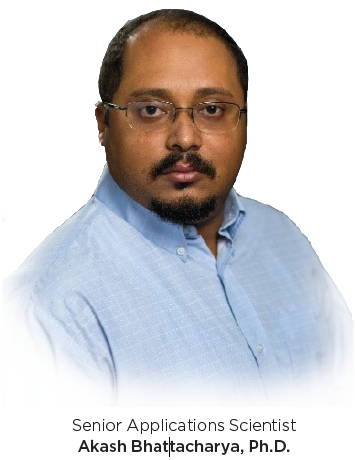 Dr. Akash Bhattacharya
Senior Applications Scientist, Beckman Coulter Life Sciences
Dr. Akash Bhattacharya graduated from Presidency College, India with a major in physics and went on to earn a master's degree in physics at the Indian Institute of Science where he also worked on quantum computing. He then moved on to doctoral studies in biophysics at the University of Michigan, Ann Arbor where he joined the lab of Professor Erik Zuiderweg and worked on NMR spectroscopy methods development in the context of the structural biology of chaperone proteins.
After Michigan, Dr. Bhattacharya worked at Rutgers and then eventually moved to the Dept. of Biochemistry and Structural Biology at the University of Texas Health at San Antonio. There, he worked with Prof. Dmitri Ivanov and Prof. Borries Demeler on the enzymology of HIV infection and restriction by mammalian proteins. He also worked on projects related to oncology (DNA damage repair) and neuroscience (voltage gated ion channels), using a wide variety of techniques ranging from X-ray crystallography, NMR spectroscopy, fluorescence spectroscopy, molecular dynamics and analytical ultracentrifugation (AUC).
Dr. Bhattacharya joined Beckman Coulter Life Sciences in October 2018. He is based in the Colorado R&D center and works on developing new AUC applications. His research interests include extending AUC methodology to new therapeutic areas such as AAV capsids (gene therapy), liposomal drug carriers and others.